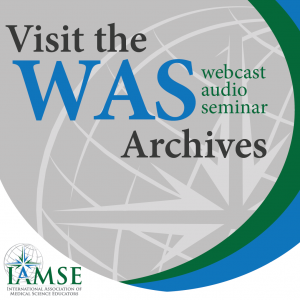 Did you know that we archive each season of the Webcast Audio Seminar series? Reaching all the way back to Winter 2011, you can search the topics, speakers and presentations in our webcast series greatest hits collection.
The Webcast Audio Seminar archives are located on our website under the Events tab as Web Seminars. Here, you will be able to search the archival or browse by year and series.
If you have any issues accessing the archives, please just let us know at support@iamse.org.