Welcome!
Are you considering a career in medical education? IAMSE student membership is made up of undergraduate and graduate level trainees and faculty from all over the world contributing to shaping the future of health sciences education. Students make up 9% of IAMSE. Read on for benefits of student membership and opportunities that IAMSE student membership opens up!
Featured Students:
Maniraj Jeyaraju, 2020 grant recipient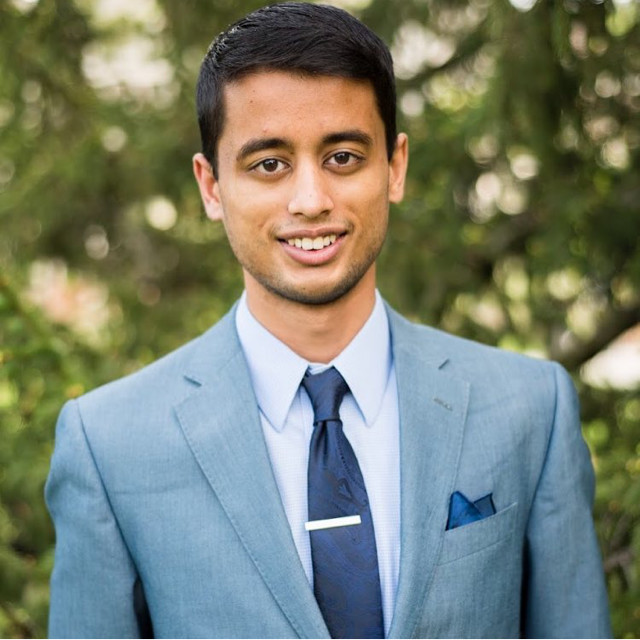 University: University of Maryland School of Medicine (Baltimore, MD, USA)
Why did you join IAMSE?: I'm interested in medical education.
What is your favorite thing about IAMSE?: I enjoy seeing the diversity of medical education work from individuals from multiple professional backgrounds.
About your grant: MicroSkills Curriculum: Teaching the Novice to Acquire Sublingual Microcirculation Videos
Point of care (POC) medical devices are abundant in healthcare facilities, but evidence-based curricula to teach end users is limited. This research project aims to develop and study a curriculum, called Microskills, for a POC research-grade imaging device through a prospective feasibility cohort study for novice healthcare professionals. The curriculum comprises an online lecture, in-person demonstration and practice session, and a small group discussion. The expected outcomes of this research project are: (1) data on the utility of this curriculum, (2) curriculum for training future users on this particular imaging device, and (3) a template for developing better curriculums for future devices.
Tobias Krussig, 2020 grant recipient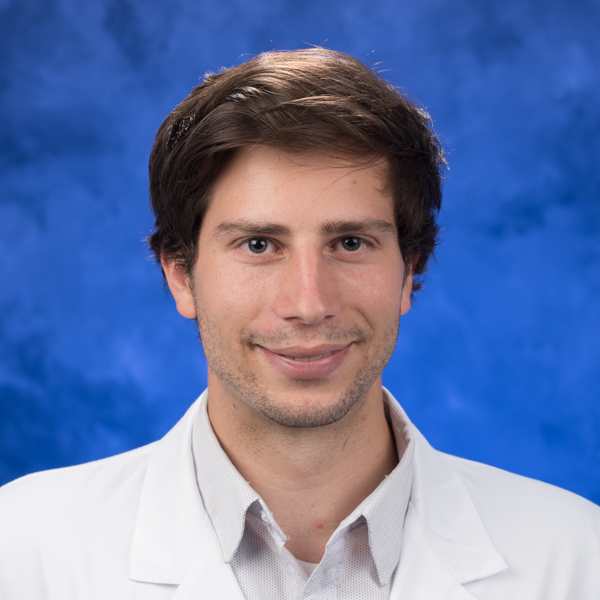 About your grant: Food as Medicine: University Park Proposal
Promoting a healthy lifestyle and diet has become an increasingly important component of medicine in the US. Some of our most burdensome chronic diseases, like diabetes and heart disease, commonly involve metabolic derangements driven by a poor diet. However, many physicians are not comfortable discussing nutrition and lifestyle with their patients. My project is to work with our Medical Education faculty at the Penn State College of Medicine: University Park campus to expand the nutrition education component of the MS1 medical education curriculum. This is achieved by bringing in expert lectures from the Department of Nutrition as well as providing students the opportunity to learn and practice the art of nutrition by guiding and motivating real and standardized patients towards healthy choices. My goal is to ensure the next generation of graduates has the knowledge and confidence to discuss specific strategies that will motivate patients to lead a healthy lifestyle and decrease their nutritional risk.
Upcoming Conference Opportunities for Students:
The Annual Meeting is the perfect opportunity to join a networking session!
Tips for getting the most out of the Annual Conference:

Don't be intimidated by other attendees
Be professional, but don't be afraid to interact with all attendees (students and faculty alike) as peers
Network, network, network!
Comment and give a student's perspective, faculty are interested in hearing your experience.
Enjoy the events, and what the host city has to offer
Ask questions! Experienced attendees will be thrilled to interact and give their advice
Tag your posts and pictures with #IAMSEStudents2023
Student membership has many benefits!
Connect with other students, educators and researchers from around the world by networking through the website, virtual meetings and webinars, and annual conferences
Apply for a grant! IAMSE student grants are available to IAMSE members only.
Present your work, share your ideas and get feedback from an experienced international audience who teaches for a living and values student input
Enjoy reduced rates and opportunities for travel funding when you attend our annual meeting to learn, network and explore a desirable locale
Read and even publish in Medical Science Educator
Check out our toolkits and trainings!
Quick Links: What's new/due?
What do the student members have to say?
Hear from current members who joined as students – IAMSE helped them find their jobs!
"I joined IAMSE as a graduate student after hearing about it in a networking meeting with another group. I joined and became a part of the Student Professional Development committee where I met my future boss!"