The virtual age of learning is no longer in the future. It is here, and IAMSE wants to equip medical science educators with the tools to successfully teach the next generation of health care professionals. The 2021 IAMSE Fall Webcast Audio Seminar Series will begin next Thursday, September 2 at 12pm Eastern! This five-part series will explore strategies in making the future of medical and health sciences education as bright as possible. The first session in the series will feature Teresa Chan from McMaster University.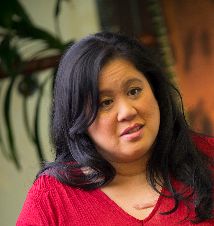 Developing Faculty for the Future of Health Professions Education
Presenter
Teresa Chan, HBSc, BEd, MD, FRCPC, MHPE, DRCPSC
Session
September 2, 2021 at 12pm Eastern Time
Description
What does the future of medical education look like? Join Dr. Teresa Chan in an interactive digital workshop to think through what the near future of medical education might look like.
Objectives:
By the end of this session, participants will be able to:
identify some hard and soft trends in the future of medical education;
name one area of interest they'd like to explore;
find an accountability buddy to set a goal for their own future development.
There is still time to register yourself or your institution for the series. Is your institution already registered? Reach out to your administrative contact to get signed up for weekly updates.