The IAMSE 2022 Winter webinar series continues next Thursday by exploring the question, "How do science educators still matter?" The second session in the series will feature Rachel Wolfson, MD from the University of Chicago (USA).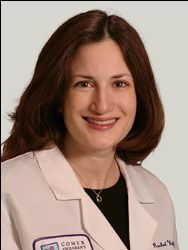 Research in Medical School—Impact on Career Path
Presenter
Rachel Wolfson, MD
Session Date & Time
January 13, 2022 at 12pm Eastern
This session will explore the impact of medical student scholarly activities on skill development and career trajectory, using data from the medical education literature and the National Resident Matching Program. Questions about the use of student research in the residency application process will be addressed, including how program directors use research participation and productivity as proxy measures of desirable characteristics among program applicants.
There is still time to register yourself or your institution for the series. Is your institution already registered? Reach out to your administrative contact to get signed up for weekly updates.
As always, IAMSE Student Members can register for the series for FREE! Email support@iamse.org for more information.
For more details on archives of previous seasons, please visit www.iamse.org.