The 2019 IAMSE Winter Webcast Audio Seminar Series just recently started! The 2019 winter series of the IAMSE webinar program will focus on the role of the learning environment in health science education. The significance and importance of the learning environment is based on the assumption that a poor environment is associated with poor student performance, burn-out and stress. For the Winter Series, we've lined up seven speakers to shine a light on the topic across multiple landscapes in medical education. Our final speaker is Dr. Dan Harrington, Vice President for Academic Affairs at Virginia Tech Carilion School of Medicine.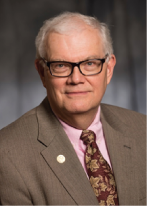 The Learning Environment System and Case Studies
Presenter: Dan Harrington, MD
Session: February 7, 2019 at 12 pm Eastern Time
The Liaison Committee on Medical Education has recognized the importance of a healthy learning environment for students to optimally learn, to promote well-being, and to develop professionalism. Since 1990 the LCME has used the Graduation Questionnaire (GQ) to survey graduating medical students about their experiences and perceptions of their school's learning environment. Many schools' GQ survey results have shown that students were less likely to report unprofessionalism and mistreatment while in school suggesting students are fearful of reporting while they are students. As a result, the LCME focuses on the learning environment in the accreditation surveys of medical schools. 

Following Virginia Tech Carilion School of Medicine's (VTCSOM) 2013 LCME accreditation visit, the school established the Learning Environment Advocacy Committee (LEAC), a multidisciplinary committee that serves as the clearinghouse for learning environment concerns from students. The learning environment concerns are reviewed by the committee, recommendations are made to investigate the concerns, and the concerns are addressed in the departments where the unprofessionalism or mistreatment occurred. The LEAC raises awareness of the importance of a healthy learning environment for students, faculty, residents, nurses, and staff at VTCSOM and its clinical affiliate. 
This seminar will review the process of developing the LEAC, the activity of the LEAC since the committee was established, and the results of an organizational wide learning environment survey.