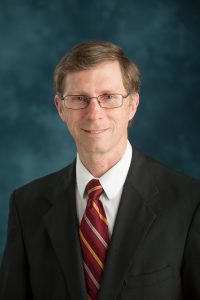 The 2019 IAMSE Winter Webcast Audio Seminar Series is right around the corner! The 2019 winter series of the IAMSE webinar program will focus on the role of the learning environment in health science education. The significance and importance of the learning environment is based on the assumption that a poor environment is associated with poor student performance, burn-out and stress. For the Winter Series, we've lined up seven speakers to shien a light on the topic across multiple landscapes in medical education. Our first speaker is Dr. Larry Gruppen from the University of Michigan Medical School.
Overview & Introduction of the Learning Environment
Presenter: Larry Gruppen, PhD
Session: January 10, 2019 at 12pm Eastern TimeThe importance and visibility of the learning environment has grown in recent years as various regulatory agencies focus attention on possible deficiencies in the learning environment (LE). The LE has been associated with stress and burnout, quality improvement initiatives, and curriculum design. This session will discuss the challenges in developing a conceptual framework for the LE, current limitations in measuring the LE, and initiatives designed to improve the LE.