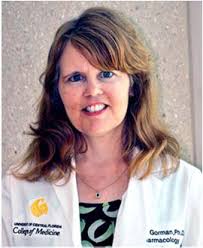 Use of preclinical High Fidelity Medical Simulations (HFMS) to promote the integration of basic and clinical sciences in undergraduate medical education
Presenter: Laurel Gorman
September 8, 12 PM ET
This session will discuss how to implement and effectively integrate pharmacology and physiology with other essential foundational and clinical sciences using preclinical high fidelity medical simulations carefully scaffolded to keep cognitive domain levels appropriate to the novice medical student's abilities.  While the medical educational literature is replete with proposed curricular models designed to integrate critical foundational sciences like physiology and pharmacology with clinical sciences, gaps exist on the best pedagogy and procedures to maximize conceptual integration and learner encapsulation at the instructor and sessional level.   We will review our research evaluating the effectiveness of various techniques used to teach pharmacology within preclinical simulations, and share models and implemental procedures that best support active learning and reflection on error to maximize the impact to learners.  Further, we hope to promote a dialogue with other medical educators on how to utilize medical simulation pedagogy to support horizontal and vertical integration of the foundational basic and clinical sciences.
For more information and to register for the Fall 2016 Audio Seminar Series, please click here.