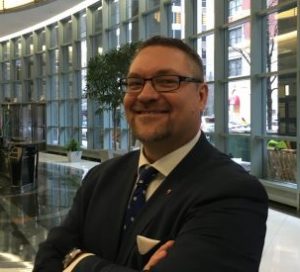 The Rising Tide of Competency-Based Medical Education: A Global View
Presenter: Jason Frank
September 7, 12 PM ET
What is wrong with health professions education? Does it really need a "fix"? Why are so many schools and professions turning to competency-based medical education (CBME)? This session will provide a state-of-the-art overview of the CBME movement and its implications for all medical and health professions educators.
CBME has its origins in teacher education and the outcomes accountability movement in contemporary societies. The WHO called for all health professions programs to use a CBME approach in 1978. Only in recent years has this approach to training gained real momentum, with major standards bodies and whole systems converting.
In this webinar, we will review the origins, rationale, and elements of CBME design. We will provide a tour of the current landscape of competency-based changes around the world using a framework from the International CBME Collaborators. Finally, we will dive deeper into the fundamental redesign of Canadian medical education to illustrate just how different a competency-based world can be.
Learning objectives
By the end of this session, participants will be able to:
Define "CBME" and discuss its origins
Describe the van Melle framework of CBME Core Components
Describe some of the CBME innovations from around the world, and
Describe Canada's Competence By Design CBME project, the biggest meded change in Canadian history
For more information and to register for the Fall 2017 Audio Seminar Series, please click here.