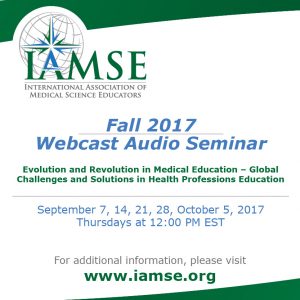 In case you missed yesterday's Webcast Audio Seminar Series, here are the highlights of the session:
Lessons from the Design and Implementation of a Pediatric Critical Care and Emergency Medicine Training Program in a Low Resource Country— The South American Experience
Presented by Michelle Grunauer M.D. Ph.D.
October 05, 12 PM EST
Why do we prolong the survival of our critically ill patients?
Children's rights
Health equity
Social justice
The lower the number of beds, the higher the mortality rate!!
The Family-Centered Model of Care
Shared decision-making model
Multidisciplinary meetings that involve the family
Consistency in communication and interculturality
Honesty
Presence of the family during rounds and CPR
Flexible and constant visits
Support for the family before, during and after the patient's discharged or death.
Integrated Model of Care
Critical care + Palliative Medicine
Pediatric Palliative Care (PPC)
Pediatric palliative care prevents, identifies and treats the suffering of children with serious illnesses as well as that of their families and the teams that care for them.
Pediatric palliative care is appropriate in whatever stage of the disease, and it can be applied in conjunction with treatment directed at curing the disease.
Goal of the Study
All children were admitted to the program (integrated model of care) regardless of their prognosis.
To provide the best evidence-based, most cost-effective medicine focused on the conservation of resources in a socially responsible way.
How can the quality, sustainability and the impact be maintained?
Combined the Advance Pediatric Life Support (APLS) with the integrated model of care.
This program resulted in stronger, more cohesive Pediatric Intensive Critical Unit (PICU) teams with improved resuscitation times and coordination during simulation rounds.
Hospitals that implemented the program had a decreased in mortality rates.
Be sure to save the dates for the Winter 2018 WAS on Competency-based Education: Where are we now and where are we going? The series will begin January 11 and continue through February 8. We hope to see you there!