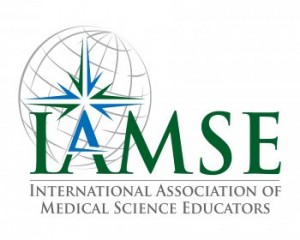 It's time once again to begin thinking about selection of those to serve on the Board of Directors of the International Association of Medical Science Educators (IAMSE).
IAMSE is currently seeking nominations and self-nominations of candidates from across the membership. International members are particularly invited.
The Board of Directors is the governing body that determines the direction of IAMSE and all our various programs and activities.
This Spring, four of the Director positions become subject to election and the formal "job descriptions" for IAMSE Director are posted here.
What is the role of a Board Member? The Board Member is expected to be an advocate for the organization and to bring fresh ideas to IAMSE. In addition, each Director will be in charge of an IAMSE-sponsored project.
What is the time commitment for the Board Member? The term is for three years, renewable once. Board meetings are held via conference call every two months, with additional business conducted through e-mail.
If this opportunity to expand your influence in medical education while advancing the work of IAMSE fits your personal career goals, then the Nomination Committee invites you to submit your nomination for Board of Director.
To submit your nomination or self-nomination by November 20, 5 PM ET, please click here!
We look forward to hearing from the IAMSE membership and thank you for your continued commitment to the IAMSE mission.