Over 100 years ago Abraham Flexner disrupted American medical education by asserting that the sciences must play a foundational role in the intellectual development of a physician, thus setting the standard for the traditional curricular "2×2" model of concentrated basic science education followed by clinical training. Since then additional reforms have led to improved contextual integration of clinical education into the basic science curriculum through earlier clinical exposure and implementation of problem-based learning programs. Unfortunately, similar integration of advanced basic science education into the core clinical curriculum remains elusive, and the promise of meaningful curricular time for science educators unmet.
This web seminar will focus on newer approaches to advancing IAMSE's core mission – to integrating science into the heart of medical practice. The session will overview a variety of current approaches, describing the benefits and challenges of each. Newer research describing how novice physicians integrate their basic science knowledge into their clinical reasoning will be reviewed, and methods to leverage this new understanding will be discussed. The session will conclude with an overview of the MedU Science project. This collaborative effort is teaming basic science and clinical educators together to develop an innovative national curriculum for advanced medical science education. The teaching and learning resources built from the curriculum will promote cognitive integration of students' basic science understanding into their everyday medical decision-making for the purpose of improving their patients' care.
Seminar Archive
Presenter Bios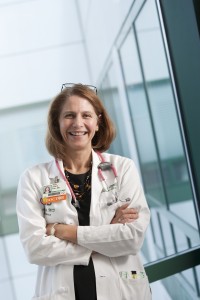 Dr. Fall serves as the Associate Dean for Faculty Development at the Geisel School of Medicine at Dartmouth, and is an inaugural member of Geisel's Academy of Master Educators. She is a Professor of Pediatrics (Hospital Medicine) as also serves as the Vice Chair for Education in the Department of Pediatrics. Dr. Fall has been deeply involved in the continuum of medical education serving as a pediatric clerkship director and residency program director, as well as leading many faculty development efforts throughout her career. A Geisel graduate herself, she completed a medical education fellowship at Michigan State University (1995) and the Executive Leadership in Academic Medicine (ELAM) program for women (2013). Her innovative approach to teaching clinical skills using a developmental coaching paradigm (www.doctor-coach.org), co-developed with Dr. Kim Gifford, has resulted in numerous invited national workshops, visiting professorships and recent publications.
Dr. Fall is also the co-founder, President and Executive Medical Director of MedU (www.med-u.org). Founded in 2006, MedU is a non-profit social enterprise with a mission to advance medical education through collaborative development, dissemination and research of technology-enabled medical education programs. The majority of US and Canadian medical schools subscribe to at least one of MedU's virtual patient courses (CLIPP, SIMPLE, fmCASES, CORE) with over 30,000 registered new users per year and over 1,000,000 case sessions completed annually – a success which far exceeds that of any other e-learning program in medical education anywhere in the world. Dr. Fall and her fellow co-founder, Dr. Norm Berman, have received numerous national medical education awards for their work developing MedU. Dr. Fall lives in Hanover, NH with her husband and three children.