Implementing effective, advanced active learning instructional methods into the classroom can be a challenge for health professions educators. Game-based teaching is a promising and increasingly popular learner-centered teaching approach that stimulates engagement, motivation, and effective learning. The Winter 2023 IAMSE Webinar Series will survey the use and benefit of games in health care education and address strategies for incorporating games into the basic science curriculum. The first session in the series will feature JR Georgiadis from the University Medical Center Groningen (Netherlands).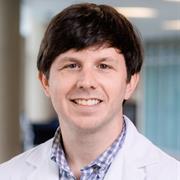 Trivia Reimagined: Making Questions
Fun & Educational
Presenters: Jeremey Walker, MD and Michelle Carroll Turpin, PhD
Session Date & Time: January 12, 2023 at 12pm Eastern
Session Description: This session will introduce attendees to gamification and its ability to augment formative assessment in the classroom. Attendees will be equipped with a framework to successfully integrate gamification into their curriculum. The speakers will review experiences utilizing formative question banks in the digital space as well as game experiences in the physical classroom. Finally, the speakers will review helpful resources to get attendees started!
There is still time to register yourself or your institution for the series. Is your institution already registered? Reach out to your administrative contact to get signed up for weekly updates.
As always, IAMSE Student Members can
register for the series for FREE!
Please email support@iamse.org for more details about student registration.