The Generalists in Medical Education will be holding their 2019 conference on November 7-8 in Phoenix, Arizona, USA. Information on this conference can be 
found here
.
The 2019 Association of American Medical Colleges (AAMC) Medical Education Meeting will be taking place in Phoenix, Arizona, USA from November 8-12. 
Click here
 for more information on the AAMC meeting.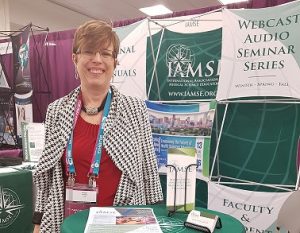 IAMSE Association Manager, Julie Hewett
The IAMSE booth will be present at both of these conferences to exhibit, so if you plan on attending these meetings, do not forget to swing by and say hello. We look forward to seeing you there!