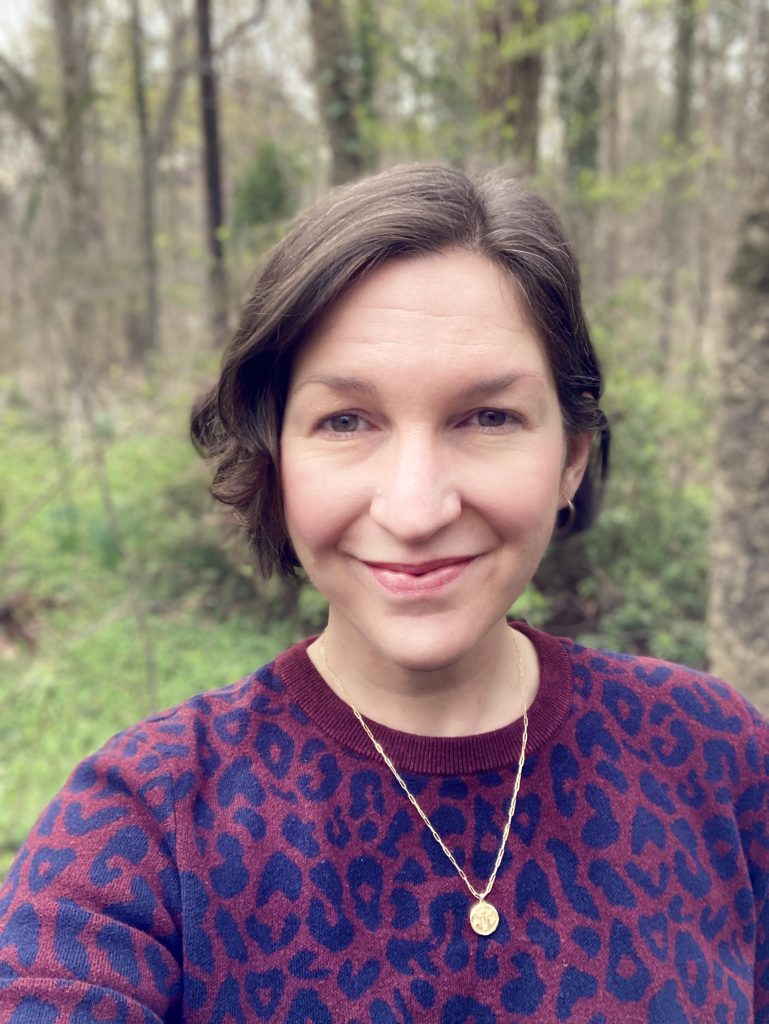 Our association is a robust and diverse set of educators, students, researchers, medical professionals, volunteers and academics that come from all walks of life and from around the globe. Each month we choose a member to highlight their academic and professional career and see how they are making the best of their membership in IAMSE. This month's Featured Member is Rachel Porter.
Rachel Porter, MEd, PhD
Senior Education Strategist
Duke University School of Medicine – Physician Assistant Program
How long have you been a member of IAMSE?
I believe I joined in 2018.
Looking at your time with the Association, what have you most enjoyed doing? What are you looking forward to? How does IAMSE benefit physician assistant educators?
I have really enjoyed being a member of the WAS and Publications committees and, of course, attending and presenting at the annual conferences. I was not able to be in Denver last year, so am really looking forward to the annual conference in Cancun – which will be my first back in person. I am also looking forward to the fall webinar series, which will be all about AI. The WAS committee has an exciting sequence of topics and super interesting speakers lined up, so it should be a great series!
IAMSE benefits PA educators in so many ways – the resources within the various publications and events, as well as connections with such a wide variety of health professions faculty and staff who are members or attend the different functions. Even with the such vast diversity of disciplines and institutions, there are so many issues and areas that touch us all; being able to tap into so many different perspectives around meeting those challenges and address various issues is extremely beneficial.
Tell us about your Focus Session "You Already Know How to Do This! Linking Med+Sci+Ed to Elevate Teaching Practice". What got you interested in this topic? What do you hope your attendees will get out of your session?
I am very excited to give this session with two of my colleagues who represent PA clinical practice and medical sciences. It may seem a bit theoretical, but we aim to share some very practical perspectives and strategies that we know are helpful for health professions faculty. We've constructed some interesting – and hopefully very relatable – classroom and student "cases" that we will walk through and apply the different lenses from medicine, science and education. That case application will show where the three different approaches overlap and connect, and we'll discuss not only why those connections are important but also how they can be leveraged for improved teaching and learning experiences.
I hope that connecting the commonalities among medicine, scientific research, and education helps participants relate the practice of teaching to their "home disciplines" and that the case applications create good discussions around some of the challenges we all encounter in the learning environment. Participants should walk away with practical tips that contribute to further applications and conversations in their programs and settings. I also hope that I pick up some new ideas and perspectives because I always look forward to sessions being a two-way conversation, where I am likely to learn as much or more than participants do.
Your poster was recently selected to present during the IAMSE 2023 Annual Conference – congratulations! What can you tell us about "Reimagining Student Orientation – Onboarding for Success"? Tell us about how changing your onboarding process helped your PA program at Duke.
We began the planning to redesign our student orientation process in 2018, with the goals of shortening the amount of time it took – which at the time, was roughly two weeks at the start of the first semester in fall – and improving the overall student experience. Our students were telling us that it was too much information at the very beginning and made them feel overwhelmed as they started the program.
In early 2020, we had a committee of faculty and staff working on the redesign, and also recruited groups of students to inform our process. We had started to condense the amount of information, and rethink our delivery model. During COVID we trimmed the schedule of orientation activities to just one week. Student reacted positively to the remote delivery, but still reflected that they were overwhelmed.
Based on that remote pivot and the student feedback, we came to the idea of turning "orientation" into "onboarding". We included video messages and written announcements to accompany a checklist of items to complete at their own pace over the summer. By the time they got to the onsite orientation activities in August (now over just 4 days and in small groups in accordance with pandemic protocols), they had been getting to know us for two months.
We kept much of that process for our next cohort, tweaking the Class of 2024 Resources course and also including new items like name pronunciation tools to help build a more inclusive culture. We feel that onboarding is definitely providing a better student (and faculty and staff!) experience and smoother transition into the program than our previous orientation process. It's even easier to implement since much of it lives in our LMS. For other programs that include or need a robust student orientation, I think an onboarding approach should be considered and that many of the tools and strategies we have used could be incorporated fairly easily.
What are you most looking forward to in Cancun?
Other than just being back in person, and the great location, I am really looking forward to the plenary by Dr. Anique de Bruin on desirable difficulty. I'll be interested in how that connects to the concept of productive struggle, which is the topic of one of the focus sessions I am looking forward to attending. I am also excited about Dr. Michelle Daniel's plenary – particularly with it being just before our focus session, since I can see some obvious connections. I can't wait to hear from our participants about their connections and reflections.
What interesting things are you working on outside the Association right now?
I will be at AAMC SGEA this weekend presenting strategies for making faculty searches more equitable. My colleagues and I recently published an article on that topic in JPAE. I am also working on some projects related to affinity groups and their impact on inclusive culture – for faculty, staff, and students. AI seems to be on everyone's mind recently, and I am engaging quite a bit with those conversations about new developments and the impact we are already seeing in healthcare and education. Policies and policy-making are also of particular interest to me, and there are some pretty significant things happening in my state, North Carolina, as well as nationally; so I am always engaged in how best to bring those issues to our program and students in ways that will be valuable to them and their future patients.
Anything else that you would like to add?
I am very excited about the annual conference in June and always love attending these events. I will say, though, that I find it valuable to engage with IAMSE members more than that once a year conference. There are many opportunities, but participating in the WAS and Publications committees has been incredibly rewarding and helps me feel connected. I encourage other members to consider joining committees they might be interested in – it's a great way to contribute, be part of the conversation, and get to know other members.
---
Want to learn more about Rachel's Focus Session during the IAMSE 2023 Annual Conference? Click here for more information on that program and the hundreds of other presentations happening live in June in Cancun, Mexico!