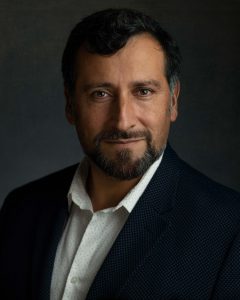 Our association is a robust and diverse set of educators, students, researchers, medical professionals, volunteers and academics that come from all walks of life and from around the globe. Each month we choose a member to highlight their academic and professional career and see how they are making the best of their membership in IAMSE. This month's Featured Member is Claudio Cortes.
Claudio Cortes, DVM, PhD
Oakland University William Beaumont School of Medicine
Assistant Professor
How long have you been a member of IAMSE?
I have been a member since 2014 as part of an institutional membership to Oakland university school of medicine (OUWB).
Looking at your time with the Association, what have you most enjoyed doing? What are you looking forward to? Committee involvement, conference attendance, WAS series, manuals, etc.?
As probably many of you, I was trained as a researcher in basic sciences, and my expertise in my in medical education was minimal. I was encouraged to take faculty development training at OUWB and at IAMSE. The ESME course was the first one I took at IAMSE and gave me the opportunity not only to learn about medical education but also to know other educators in the USA. I attended several IAMSE conferences where I learned innovative teaching methods and the current research status in medical education. I was inspired to do my own research and was able to present in several conferences including IAMSE (Poster, oral presentation). I am fortunate to have been involved in several committees at IAMSE, including the Marketing and Outreach Committee, Membership Committee, EnGAGE (Encouraging Growth and Advocacy in Gaining Equity) and the Ambassador program. Although I have enjoyed a lot participating and helping in each of the committees, I have a special interest in the Ambassador Program. I believe this program will allow the inclusion of several underrepresented countries to be part of IAMSE and will promote collaborative scholarly activities, service and training.
What interesting things are you working on outside the Association right now? Research, presentations, etc.
My role as an Assistant Professor and course director at OUWB requires to provide to our students the best environment for proper education. Thus, the skills learned at OUWB, in our faculty development training, together with what I learned at IAMSE, has allow me to implement more active learning in my sessions/course, including Cloud-based learning, and self-directed learning, among other teaching methods.
In addition, I have created several service initiatives with the local Hispanic community to promote health education to teens and at the same time provide instances for our medical students to be involved with the community. The partnership with the community has also allowed medical students to be part of scholarly activities including poster presentations and workshops presented in several conferences, including some at IAMSE.
Looking back at your time during your graduate studies and early career, if you could give your younger self a piece of advice what would it be?
Looking back to my younger self during my studies to obtain a DVM and then later a Ph.D. I would have advised to seek additional passionate mentors to guide the journey. I also would have encouraged more involvement with the community. These aspects I believe were the most influential aspects in my life as they can bring you a rewarding career, and peace of mind in being connected to others.
Anything else that you would like to add?
I have been lucky to discover IAMSE; I have met amazing people, mentors and friends at IAMSE. The environment at IAMSE is welcoming and has allowed me to create and be part of the IAMSE family.