Our association is a robust and diverse set of educators, researchers, medical professionals, volunteers and academics that come from all walks of life and from around the globe. Each month we choose a member to highlight their academic and professional career, and see how they are making the best of their membership in IAMSE. This month's Featured Member is Dr. Cheryl Vasan.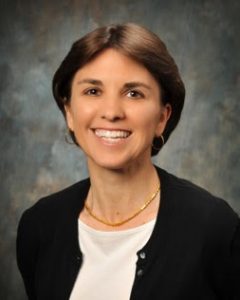 Cheryl Vasan, DPT, Ph.D.
Associate Professor
Cooper Medical School of Rowan University
Camden, NJ, USA
How long have you been a member of IAMSE?

I have been a member of IAMSE for 8 wonderful years.

In your years with the association, what have you been up to? Committee involvement, conference attendance, WAS series, manuals, etc.? How have you interacted with IAMSE?

Over the years, I have attended the annual meetings which I have found to be very energizing. I have been very fortunate to have been selected to give several focus sessions at the annual meeting which have covered such topics as continuous quality improvement in medical education, remediation in an integrated preclinical medical curriculum and self-directed learning and whether it leads to life-long learning. I have also taken advantage of the WAS series. I have always found the webinar series to be timely and relevant to what is happening in the world of medical education and have come away with ideas that I have incorporated into my teaching and scholarship. To this end, I really enjoy reading the articles in Medical Science Educator and have been fortunate to have several articles published in the journal.
What are you working on professionally? Research, presentations, etc.

I am the basic science co-course director for the Skin and Musculoskeletal Course (SMS) and I am always working on ways to make learning gross anatomy engaging and relevant for the medical students that I teach. One thing students struggle with when learning anatomy is the volume of information that they need to master. They often feel overwhelmed and don't know how to approach what they are learning in lecture and through dissection. To help decrease student anxiety and help them focus on what is important during dissection, I decided to create a student gross anatomy laboratory guide utilizing the principles of Cognitive Load Theory. The guide provides the students with relevant information for each dissection session. The information includes but is not limited to which faculty will be teaching a given lab, which lectures compliment a given lab session, and which structures the students are responsible for identify on the cadaver at the conclusion of each session. The guide was piloted this past April in the SMS course and feedback from the students has been very positive, so much so that I am currently working on versions of the guide for all of the organ-system blocks where gross anatomy is taught. In addition, I am in the process of completing a study on an innovative approach to enhance medical student performance in anatomy practical examinations. 
As a member, what is a standout benefit that keeps you engaged in IAMSE?

The standout benefits for me are the diversity of the membership and the warm, welcoming environment of the association. Everyone I have met through IAMSE is genuinely interested in helping each other become the best medical/health science educator that they can be and that is a beautiful thing. 
Anything else that you would like to add?

Whether you are a first-time member and new to medical/health science education or a veteran member of the association, everyone is made to feel like they are important and that they belong at IAMSE.