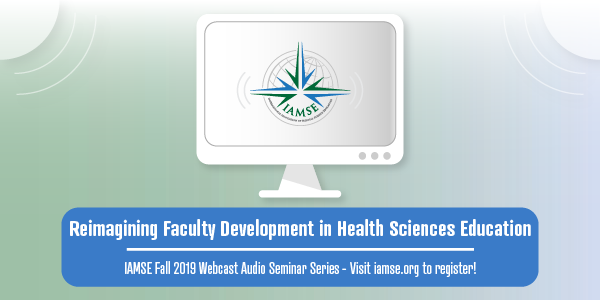 Join us every Thursday in September and the first Thursday in October for the IAMSE Fall 2019 Webcast Audio Seminar Series. 

The theme for the Fall series is "Re-Imagining Faculty Development in Health Professions Education" where we will feature several speakers from across the US. This series will provide participants with not only practical tips for developing their own skills but also insight into how to become engaged with and possibly improve the faculty development culture within their institutions.  
As always, IAMSE Student Members can register for the series for FREE! Emailsupport@iamse.org for more information.

Details about the series will be coming soon, so keep an eye on your inbox. For more details on the upcoming Fall 2019 series or our archives, please visit www.iamse.org.