The 2021 IAMSE Winter Webcast Audio Seminar Series continues next week! In this five-part series, recognized experts from various stakeholder groups will present and discuss the impact of the decision to make Step 1 P/F, identify challenges to their respective programs and explore creative ways to address the consequences of this important medical education milestone. The fourth session in the series will feature Brenda Roman and Bruce Morgenstern from Boonshoft School of Medicine at Wright State University.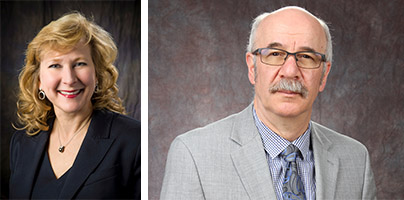 Step 1 Going Pass-Fail: Are We Just Kicking the Can Down the Road?
Presenter: Brenda Roman, MD and Bruce Morgenstern, MD
Session: January 28, 2021 at 12pm Eastern Time
In recent years there has been growing concern about the potential negative impact of USMLE Step 1 scores being used as determinants as to who is invited to interview for residency positions, a step taken as the number of applications for each residency program became unmanageable.  Concerns included the medical students focusing more on Step 1 study versus the curriculum of the medical school, and the general learning environment of Step 1 "frenzy" amongst the students.  The announcement by the National Board of Medical Examiners in February 2020 that USMLE Step 1 is going to a pass/fail scoring system in 2021 was both applauded and condemned by medical educators and students.  The president and immediate past-president of the Alliance of Clinical Education, the organization of medical school clerkship director organizations from Pediatrics, Internal Medicine, Family Medicine, Ob/Gyn, Neurology, Psychiatry, Surgery and Emergency Medicine will discuss the impact of USMLE Step 1 not having a numerical score, including the concern that with USMLE Step 2 CK remaining scored, are we just shifting the concerns to a different time in the life of a medical student.