The IAMSE 2021 Spring webinar series will explore strategies for inclusive teaching. Recognizing that unconscious bias is a crucial and contributory step in this endeavor, this series will explore how to recognize unconscious bias and create diverse, inclusive and equitable content for both the basic science curriculum and the clinical learning environment. The final session in the series will feature Marquita Norman from Wake Forest School of Medicine (USA) and Kara Caruthers from The University of Tennessee Health Science Center (USA).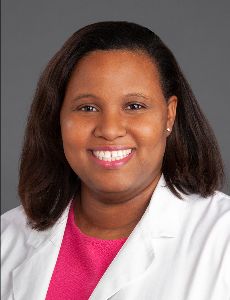 Surviving Club Quarantine: Establishing Mentorship and Maintaining Wellness in a Diverse Student Population
Presenters: Marquita Norman Hicks MD, MBA and Kara Caruthers MS, PA-C
Session: April 1, 2021 at 12pm Eastern Time
In this webinar, speakers will discuss why graduate health professions programs should address wellness, especially as it aligns with the current focus on diversity and inclusion initiatives. They will provide information on how their individual campuses address student wellness and provide practical examples on how webinar participants can implement ways to engage with students during limited face-to-face interactions.