The 2020 IAMSE Winter Webcast Audio Seminar Series is right around the corner! The Winter IAMSE web-based seminar series will provide a comprehensive synopsis of the efforts to respond to the opioid crisis from the perspective of health science education and innovative curricula. We've lined up speakers from across the United States to shine a light on the topic across multiple landscapes in medical education. Our first speaker is Dr. Lisa Graves from Western Michigan University.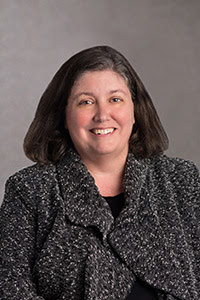 Responding to the Opioid Crisis: An Educator's View
Presenter: Lisa Graves, MD
Session: January 9, 2020, at 12pm Eastern Time
Opioids have become a leading cause of death in many jurisdictions.  The additional health impacts of the opioid crisis are widespread impacting infants to the elderly. Medical schools and medical educators are being called on to respond to this crisis.  During this presentation, the impact of the crisis will be described and current educational efforts to address the ongoing crisis will be described. Integrated curricular approaches impacting the longitudinal curriculum will be described.
---
For more information and to register for the Winter 2019 Audio Seminar Series, please visit registration for individuals and institutions.