The virtual age of learning is no longer in the future. It is here, and IAMSE wants to equip medical science educators with the tools to successfully teach the next generation of health care professionals. The 2021 IAMSE Fall Webcast Audio Seminar Series continues next Thursday, September 23 at 12pm Eastern! This five-part series will explore strategies in making the future of medical and health sciences education as bright as possible. The fourth session in the series will feature Kendra Gagnon from Baylor University.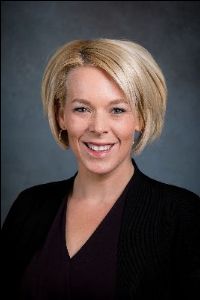 Hybrid Health Care Education: Rethinking student support and innovating for the future
Presenter
Kendra Gagnon, PT, PhD
Session
September 23, 2021 at 12pm Eastern
Description
What is the role of distance learning in health care education? How does online learning impact the development of professional skills? Can new technologies make health care education faster, less expensive, and more accessible to a diverse population of future health professionals, without sacrificing quality and connection? This session will address those questions and more, presenting innovative strategies for humanizing online learning, building community, and providing support for learners in a hybrid health education program. Rooted in current evidence on best practices in online and hybrid teaching and learning, this session will explore challenges and reveal opportunities for leveraging technology to promote diversity, professional development, leadership, and resilience in today's students.

There is still time to register yourself or your institution for the series. Is your institution already registered? Reach out to your administrative
As always, IAMSE Student Members can register for the series for FREE!
Email support@iamse.org for more information about student registration.