The 2021 IAMSE meeting offers many opportunities for faculty development and networking and brings medical sciences and medical education across the continuum together. This year's main topic is Global Perspectives on Health Sciences Education. The final of four keynote speakers is Stewart Mennin from Human Systems Dynamics Institute, Brazil.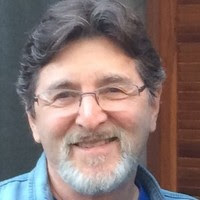 Ten Global Challenges in Medical Education: Lessons from the field
Presenter: Stewart Mennin – Human Systems Dynamics Institute, Brazil
Plenary Address: Thursday, June 17, 2021, 10:00 AM – 11:15 AM EDT  

Medical Education varies from school to school, from institution to institution, and from culture to culture.  At the same time,  there are similarities among global challenges that stand out regardless of scale, the specificity of local context and point of view.  Ten of the most pressing issues and challenges that inform our present work and future directions are highlighted and discussed.

For more information on Dr. Mennin and to register for the 25th Annual IAMSE Meeting, please visit www.IAMSEconference.org.