This year we are excited to offer two full-day faculty development workshops at our annual meeting. Participants can choose from two exciting events featuring an introduction into scholarly research, literature review, collaborative exercises and discussion. Our second featured workshop is Basics of Team-Based Learning in a Day presented by Amy Lin, MD, Abbas Hyderi and Hugh Clements-Jewery.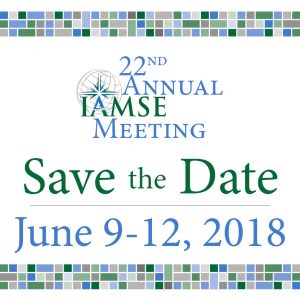 TBL in a Day's first three hour session, titled "Fundamental Principles and Practices of TBL," is followed by an hour-long lunch break and then a second three hour session titled "Creating an Effective TBL Module." The goal of the activity is for participants to demonstrate a thorough understanding of the fundamental components, the sequence of components, and the benefits of TBL, building on the knowledge and skills from the first session in the second.
By the end of the TBL 101 Workshop, participants will be able to:
Describe the main advantages of TBL.
Describe the essential elements of TBL.
Explain why these elements are essential.
List the sequence of events in the Readiness Assurance Process (RAP), describing the importance of each component.
Describe what makes an in-class activity a '4 S' activity.
By the end of Creating an Effective TBL module workshop, participants will be able to:
Use backward design to create a TBL module.
List the sequence of steps for designing a TBL module.
Construct team application exercises that adhere to the 'Four S' framework.
Construct team application exercises that will engage a team in high-level thinking.
Closely link team application exercises to the readiness assurance process.
Select the best format for application exercises (MCQ, gallery walk).
Have you registered for the 2018 IAMSE Meeting? If not, there's still time to do so! For more information on the 2018 IAMSE Meeting and to register, click here.
We look forward to seeing you there!