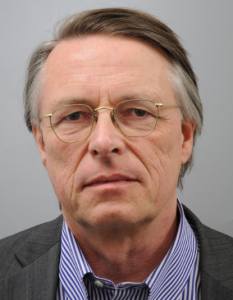 The 20th Annual IAMSE Meeting is just around the corner, and we would like you to get to know some of our keynote speakers! We have four plenary speakers this year, and we hope you enjoy their presentations.
Olle ten Cate: Entrustment Decision-Making in competency-Based Teaching and Assessment in Health Professions Education [UMC Utrecht]
Olle ten Cate attended medical school at the University of Amsterdam, the Netherlands and has spent his professional life from 1980 serving medical education. In 1986 he completed a PhD dissertation on peer teaching in medical education. Until 1999 he was closely involved with all of the University of Amsterdam's major preclinical and clinical curriculum reforms, education research, program evaluation and educational development. In 1999 he was appointed full professor of Medical Education at Utrecht University, the Netherlands, and program director of undergraduate medical education at University Medical Center Utrecht. Since 2005 he leads the Center for Research and Development of Education at UMCU. His research interests include curriculum development, peer teaching, competency-based medical education, and many other topics. From 2006 until 2012 he served as president of the Netherlands Association for Medical Education. In 2012 was appointed adjunct professor of medicine at the University of California, San Francisco, next to his work in Utrecht. He has published extensively in the medical education literature (250+) and supervised and supervises many doctoral students (25+) in medical education research.
Have you registered for the 20th Annual IAMSE Meeting? You can register online at www.iamseconference.org