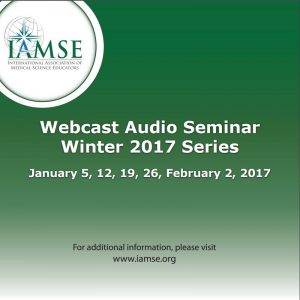 In case you missed yesterday's Webcast Audio Seminar (WAS) Session, here are the highlights of this session:
Physician Burnout and Distress – Causes, Consequences, and a Structure for Solutions
Presenter: Colin P. West, MD, PhD
Mayo Clinic
Summary:
Physician burnout is a public health crisis that negatively impacts patient safety as well as individual and organizational performance.
Physician burnout affects all stages of physician training and all specialties.
Physician burnout is a compendium of emotional exhaustion, depersonalization and low personal accomplishment.
Physician burnout is characterized by the following key drivers: maladaptive physician behaviors, excessive workload, inefficient working environment, difficulty attaining work/life balance, loss of autonomy/control, and diminished meaning in working. These key drivers form a framework for discussing and conducting studies on how to tackle physician burnout.
Designated resources are necessary to effectively deal with physician burnout.
Both individual and structural (organizational) interventions are necessary to appropriately address physician burnout issues.
Burnout assessment can be used as a metric for institutional performance.
The Oldenburg and Maslach Burnout Inventories are tools for assessing individual burnout.
The Mayo Clinic conducted a pilot study wherein physicians were granted a small amount of protected time to meet in small groups during lunch (which was paid for) over the course of six months. Results were positive and facilitated the establishment of COMPAS groups. For further information (west.colin@mayo.edu).
Physicians and stakeholders need to be engaged in creative problem solving to strategize burnout prevention and solutions.