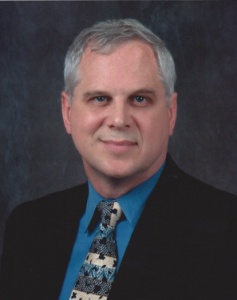 Trust and Remediation: Entrustable Professional Activities and Trust Decisions
Presenter: Bryan Martin
March 16, 12 PM ET
Professionalism is difficult to define, and both professionalism and unprofessional activities are too often described in terms that resemble the old adage: "you will know it when you see it." Activities that are difficult to define and quantitate are also difficult to remediate, and leave the educator with the difficult and frustrating task of accessing a remedial endpoint for an attribute that is difficult to define. This program will examine the important role of trust in the training of medical professionals. How do we develop, evaluate and remediate trust in the training of medical professionals? The new paradigm in undergraduate medical education assessment: Entrustable Professional Activities (EPAs), has made the incorporation of trust a vital part of medical education. Medical Educators and patients both want the same thing in student health care providers. The patient needs to trust that the team member who is in a learning role is knowledgeable, yet understands the limits of his/her knowledge, is compassionate, can communicate with them in a way they can understand, who will be there when needed; in a word, one they can trust. The preceptor also needs to know the learner has these attributes, and wants a student who is able to ask for, receive and react to, feedback. While it may seem obvious that trust underlies all educational and medical decision making, trust is difficult to access and even more difficult to remediate if it is lacking or lost. There is evidence that physician-learners are poor at accessing their own capabilities, making feedback a critical part of their education, and yet, honest, constructive feedback is both difficult to give and difficult to receive. EPAs may help educators give this feedback by breaking down Entrustable Professional Activities into individual competencies which can be evaluated and discussed. Using a series of case examples this webinar is designed to help the educator develop an emotional intelligence based strategy to help provide better communication and remediate trust based decision making.
For more information and to register for the Spring 2017 Audio Seminar Series, please click here.