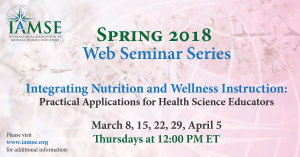 In case you missed last week's Webcast Audio Seminar (WAS) Session, here are the highlights of this session:
Peer Support: Mitigating the Emotional Toll of Medical Errors
Presenter: Jo Shapiro, MD, FACS
April 5, 12 PM ET
There is an abundance of research that makes the case for a peer support program for those who make medical errors by showing the financial and moral costs for what happens after medical errors are committed.
Culture has a huge effect on how medical errors are viewed and how they are dealt with. Creating a safety culture with a learning and growing mindset is essential to the success of any peer support program.
The mission for the Center for Professionalism and Peer Support is to encourage a culture that values and promotes mutual respect, trust and teamwork.
It is important to understand and be respectful of how others might react to a medical error in which someone has been harmed instead of only interpreting the situation from one's own perspective
Medicine acculturates its members to "be perfect." As a result, committing medical errors is discordant with perfection and creates feelings of upset and isolation.
Shame and blame is the predominant model for dealing with medical errors. It is always somebody's fault vs. how do we learn from this?
Following a medical error, 30% of clinicians experience a negative impact on work performance, personal life and/or colleague relationships.
Research shows that those committing medical errors are at an increased risk for depression and burnout.
Burnout and depression are independent predictors of reporting a major medical error. It is not simply the emotional toll for committing errors, but burnout and depression lead to further medical errors.
Commonly felt emotions by clinicians who have made medical errors are: Sadness, Shame, Self-Doubt, Fear, Anger, Isolation.
Feeling these negative emotions is a natural reaction, but the problem is that sometimes recovery from these negative emotions never occurs.
One cannot expect people who are feeling unsupported and isolated to deliver high quality patient care or to sustain joy in their work.
Many people are impacted by medical errors, most significantly, patients and families. Errors also impact physicians, team members and the institution. Everyone should have access to support.
Factors associated with resilience after adverse events include: talking about it with colleagues, dealing with imperfection, disclosure and apology, learning from the error, sharing that learning with colleagues and trainees, forgiveness.
Barriers to clinicians seeking support include: lack of time, stigma, lack of confidentiality, access.
The Center for Professionalism and Peer Support uses a first responder model. There is 1:1 peer support and group peer support. Peer support is available to everyone who works in the program.
Training is crucial for peer support volunteers; they must be well-trained.
Disclosure coaching supports physicians in having transparent and empathic conversations with patients after errors.
Peer support is a powerful tool for culture change.
Shame and Blame > Promotion of a "just" culture
Personal invulnerability > We are all humans who are influenced by human emotions and other human factors
Expectation of emotional denial > Normalizing emotional reactions
Isolation > Community solidarity
Self Care is selfish > Gets you back to what you do well
Helps clinicians to show up with compassion for patients.
Informal peer support is valuable. As a colleague, it is important to acknowledge the adverse event to let your colleague know that "I see you and I care about you." E.g. "Sorry you had to go through this." It is also helpful to ask a colleague if he/she has adequate support and if you can help him/her obtain support.
For informal peer support it is not useful to do the following;

Minimize a colleague's pain. E.g. "It will be OK."
Try to "fix" the situation.
Because this type of peer support program has so much face validity and it is not resource intensive, it is not exceptionally difficult to advocate for peer support at one's institution.
The worst thing we can do is not to be there for one another when an adverse event occurs.
The Fall web seminar series is set to begin in September. Be sure to keep an eye on your email for more information!