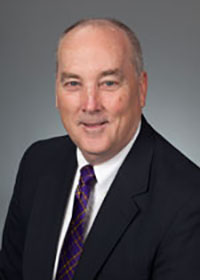 Our association is a robust and diverse set of educators, researchers, medical professionals, volunteers and academics that come from all walks of life and from around the globe. Each month we choose a member to highlight their academic and professional career, and see how they are making the best of their membership in IAMSE. This month's Featured Member is Rob Carroll, PhD.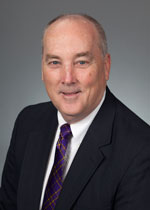 Robert G. Carroll earned his Ph.D. in 1981 under the direction of Dr. David F. Opdyke at the Department of Physiology of the Graduate School of Biomedical Sciences of the University of Medicine and Dentistry of New Jersey-Newark. Following a 3 year post-doc at University of Mississippi Medical Center in Jackson, MS under the sponsorship of Drs. Thomas E. Lohmeier and Arthur C. Guyton, he moved to East Carolina University in 1984 as an Assistant Professor of Physiology. He is currently Professor of Physiology at the Brody School of Medicine at East Carolina University, and holds an administrative appointment as Associate Dean for Medical Student Education.
For the first 20 years of his career, Rob balanced an active research lab with his teaching and administrative duties. About 10 years ago, the research balance shifted to research in teaching and learning, and now administrative duties have limited the time available for research. Apart from his bench research publications, Rob has published 21 peer reviewed education manuscripts, edited one book, is a section editor for a Medical-Surgical Nursing textbook, and published "Elsevier's Integrated Physiology" in 2007 and "Problem-Based Physiology" in 2010.
IAMSE was a critical part of Rob's professional development. Rob was on the founding Board of Directors for IAMSE, served as the first secretary and as a member chair of the IAMSE membership committee. Prior to IAMSE founding, each professional society had groups interested in education, but IAMSE provided a valuable forum for interdisciplinary education conversations.
Rob was selected for the 2018 AAMC Robert Glaser Award for his contributions to medical education. He has also received the Arthur C. Guyton Physiology Educator of the Year from the American Physiological Society in 2004 and the Outstanding Alumni Award from the University of Medicine and Dentistry of New Jersey in 2005.