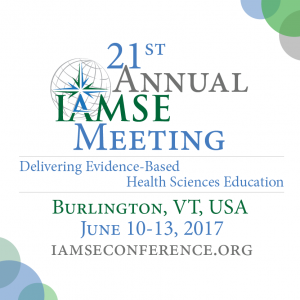 The International Association of Medical Science Educators (IAMSE) would like to congratulate the 2017 Educational Scholarship Grant Recipients. We received many high quality grants this year. There were 25 submissions, and we are happy to congratulate the following on receiving the IAMSE Educational Scholarship Grant this year:
Osvaldo Lopez, Ph.D. (Rowan University): "Incentive structure and student participation in active learning strategies in medical school"
Terrence Miller, Ph.D. (Touro University Nevada): "A Comparison of SOAP note style exam questions to traditional vignette style exam questions"
Grant submissions were open to all IAMSE Members. Funding preference was given to new projects, which must be relevant to the mission of IAMSE. The results of funded projects are presented at a future IAMSE meeting. If you would like to submit a proposal for the 2018 IAMSE Educational Scholarship Grant, watch for an email later this year!