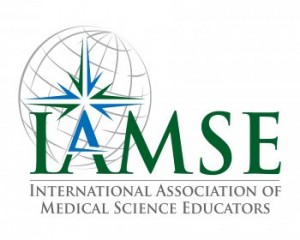 The next issue of the electronic membership newsletter of the International Association of Medical Science Educators (IAMSE), IAMSE Connects, will be published in October. The purpose of this newsletter is to connect the IAMSE membership with information, opportunities, resources and each other.
We are very pleased to dedicate one section of this newsletter to recognize the professional accomplishments of our members but we need your help! Have you received awards or promotions or landed a great new job in the last year? We would like to know about it and celebrate your accomplishments in our newsletter.
Please send your news to Brandi Hinkle at brandi@iamse.org or submit it online here for inclusion in the next edition. Sorry, we can only include professional accomplishments in the newsletter, but welcome you to share your personal news on the IAMSE Facebook page! Thanks for your help!
Deadline: October 3, 2017.