The 2020 IAMSE meeting offers many opportunities for faculty development and networking, and brings medical sciences and medical education across the continuum together. This year's main topic is Envisioning the Future of Health Sciences Education. One of our four confirmed keynote speakers is Maria Mylopoulos from the University of Toronto in Toronto, Ontario, Canada. Dr. Mylopoulos will be speaking on cognition, curriculum and adaptive expertise.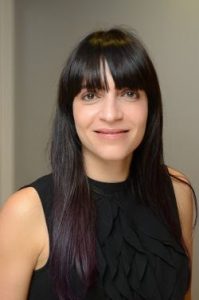 Preparing future experts: Cognition, Curriculum and Adaptive Expertise
Presenter: Maria Mylopoulos – University of Toronto
Plenary Address: Sunday, June 14, 2020, 8:30 AM – 9:30 AM
As we look to the future, there is a growing gap between what we will need medical experts to do and the training we provide them. While medical education has a long history of being guided by theories of expertise to inform curriculum design and implementation, the theories that currently underpin our educational programs do not account for the expertise necessary for excellence in the changing healthcare context. Adaptive expertise provides a theoretical and educational framework for understanding and developing the experts we need. In this discussion, Dr. Mylopoulos will present the imperative for adaptive expertise in healthcare, explore the cognitive science of adaptive expertise and describe the curricular strategies that support the development of adaptive expertise in medicine.
For more information on Dr. Mylopoulos and to register for the 24th Annual IAMSE Meeting, please visit www.IAMSEconference.org.