On behalf of the Board of Directors, I would like to congratulate Nehad El-Sawi on receiving the Edward Patrick Finnerty Lifetime Achievement Award at the 25th Annual IAMSE Meeting in June. This award is bestowed upon an individual member who has demonstrated a sustained involvement in and commitment to the advancement of the International Association of Medical Science Educators through their many types of service to the organization at the maximal level of performance.
 
The special nature of this award makes it one for which a member may not apply. Rather, it represents the superlative level of recognition that the organization, through selection by its Board of Directors, can provide to a most worthy individual whose work on behalf of IAMSE has shown a consistent history of distinguished accomplishments.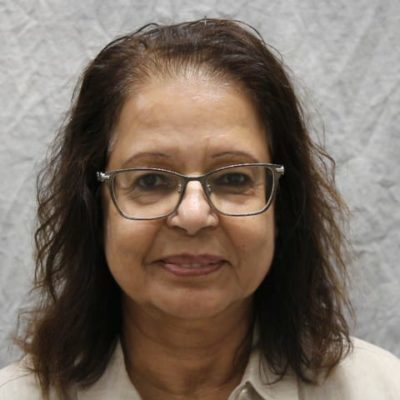 Nehad El-Sawi is the Assistant Provost for Innovations and Educational Enhancement at Des Moines University Medicine & Health Sciences. Dr. El-Sawi received her doctorate degree in Microbiology from Trinity College, Dublin, Ireland; master of sciences from University of Dayton, Ohio and completed a postdoctoral fellowship at University of California School of Medicine at Irvine. She has completed numerous postgraduate educational advancement programs including the Harvard Macy programs for Educators in the Health Professions; and Leaders in Healthcare Education; the University of Maastricht School of Medicine Program for Expanding Horizons in Problem-Based Learning in Medicine; the AAMC Medical Education Research Certificate; and the National Association of Community Health Center training of New Medical Directors.
Dr. El-Sawi has been actively engaged in medical student education for more than twenty years and has extensive experience, at both established and new medical schools, in curriculum design, student academic assessment, program evaluation, faculty development and accreditation and is an invited faculty at Harvard Macy Institute for Educators in Health Professions program.
During Dr. El-Sawi's career, she had the opportunity to lead several medical education ventures, held offices in numerous professional organizations, and chaired regional and international conference programs. Her contribution to medical education has been recognized with several awards including the Missouri Governors' Award for Excellence in Teaching and regional CGEA AAMC (Association of American Medical Colleges) Best Research in Medical Education Established Investigator Award. It is noteworthy that Dr. El-Sawi is a charter member of the International Association of Medical Science Educators (IAMSE) where she served on its Board of Directors twice, chaired the Program Committees for the 2005 (Los Angeles) and 2012 (Portland) annual meetings, chaired the Webcast Audio Seminar committee for seven years, and continues to serve on it as a committee member. She has also served on other IAMSE committees, regularly presented at annual conferences and published in Medical Science Educator.
It is with sincere appreciation and gratitude to her continued efforts and outstanding support that we bestow this award to our dear friend and colleague, Nehad El-Sawi. Congratulations, and thank you for all that you do for IAMSE.

Neil Osheroff
President, IAMSE