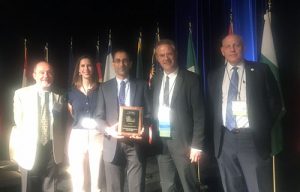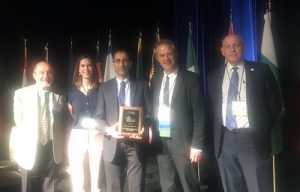 Dear Colleagues,
Shaadi Fouad Elswaifi received the International Association of Medical Science Educators (IAMSE) 2018 Outstanding Reviewer Award during the Association's annual meeting in Henderson, NV (USA).
This award is a recent initiative of the Editorial Board of Medical Science Educator, the peer-reviewed journal of IAMSE. The award is presented annually to recognize one of the journal's reviewers for his/her outstanding peer review efforts over the past year. The recipients are selected based on several criteria including reviewer performance and delivering the reviews in a timely manner.
Congratulations Dr. Elswaifi!
Thank you,
Peter de Jong
Chair, IAMSE Editorial Board