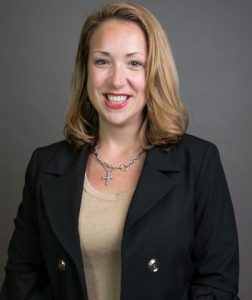 Sara Fletcher
Vice President & Chief Learning Officer
Physician Assistant Education Association
Our association is a robust and diverse set of educators, researchers, medical professionals, volunteers and academics that come from all walks of life and from around the globe. Each month we choose a member to highlight their academic and professional career, and see how they are making the best of their membership in IAMSE. This month's Featured Member is IAMSE member and PAEA VP and CLO Sara Fletcher, PhD.
How long have you been a member of IAMSE?
I have been an IAMSE member for 6 years.
Looking at your time with the Association, what have you most enjoyed doing? What are you most looking forward to?
I have most enjoyed participating in the Webcast Audio Seminar series. I also appreciate all the collaboration between IAMSE and PAEA and look forward to working together in the future.
What interesting things are you working on outside the Association right now?
Research, presentations, etc. Publishing a book on leadership
How is the field of PA education changing and adapting during the pandemic?
Budgets are shrinking. Students are demanding quality education continue even if they are learning remotely. Therefore, faculty are trying to adjust to teaching online – some with little or no experience. Major disruption is underway, and some institutions will innovate and thrive while others will struggle to survive.
Anything else that you would like to add?
Thanks to IAMSE for being such a great partner!
Want to learn more about the Physician Assistant Education Association? Visit their website here.