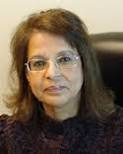 Our association is a robust and diverse set of educators, researchers, medical professionals, volunteers and academics that come from all walks of life and from around the globe. Each month we choose a member to highlight their academic and professional career, and see how they are making the best of their membership in IAMSE. This month's Featured Member is IAMSE charter member Nehad El-Sawi, PhD.
Nehad El-Sawi, PhD
Assistant Provost for Educational Innovation and Enhancement
Des Moines University Medicine & Health Sciences
How long have you been a member of IAMSE?
I'm a charter member and have been involved with IAMSE since 1992.
Looking at your time with the Association, what have you most enjoyed doing? What are you looking forward to? Committee involvement, conference attendance, WAS series, manuals, etc.?
I have and continue to serve IAMSE in various capacities and roles including chairing the WAS Committee for seven years; publishing as a lead author a collaborative research manuscript in the Medical Science Educator about Utilization and Perceived Effectiveness of a Web-based Faculty Development Seminar for International Medical Science Educators; serving twice on the Board of Directors (1994-1996 and 1998 – 2001); chairing the conference program committee twice (2005 in Los Angeles, CA and 2012 in Portland, Oregon); and I've also served on several other annual conference programs, site selection and nominations committees.
Currently, I'm a member of the WAS committee; and the 2021 annual conference program committee. I mostly enjoy the brainstorming, collegial collaborative nature of those opportunities and connecting with colleagues at the annual meetings.
It's a great joy to watch and be part of the IAMSE evolution from a special interest group to a world-class, robust and vibrant education organization and look forward to what is yet to come.
What interesting things are you working on outside the Association right now? Research, presentations, etc.
My current research projects focus on creating innovative faculty development approaches for preceptors in a distributed clinical teaching curricular model, simulation educators, as well as onboarding new faculty.
I was recently invited to speak at the "First International Symposium in Health Educational Technologies" on November 27, 2020, hosted by Unichristus Centro Universitarioo Christus, Brazil.
How have your years with IAMSE impacted your teaching?
I have been actively engaged in teaching medical students for more than 20 years and IAMSE influenced my educator development at the level of teaching fundamental content knowledge within my discipline (microbiology) to the bigger picture of medical education. Active teaching/learning methodologies, pedagogy, formative/summative assessment, integration, curriculum reform, change cultures, immunity to change, leadership and many other related topics have been presented and discussed with colleagues. They enhanced my teaching, expanded it beyond my discrete discipline and assisted with leading a range of education ventures including curriculum development, simulation centers and libraries at both established and new medical schools.
IAMSE is a very core and essential part of my past and continued professional development. Every time I am in the presence of other IAMSE colleagues I am blessed and privileged to continue learning.
Anything else that you would like to add?
I am very grateful that my IAMSE network circle of professional colleagues also created a circle of personal friends. My kids (now a physician and cybersecurity analyst) grew up in IAMSE and have fond memories of the annual meetings and still enjoy seeing people they know when they occasionally attend a meeting.