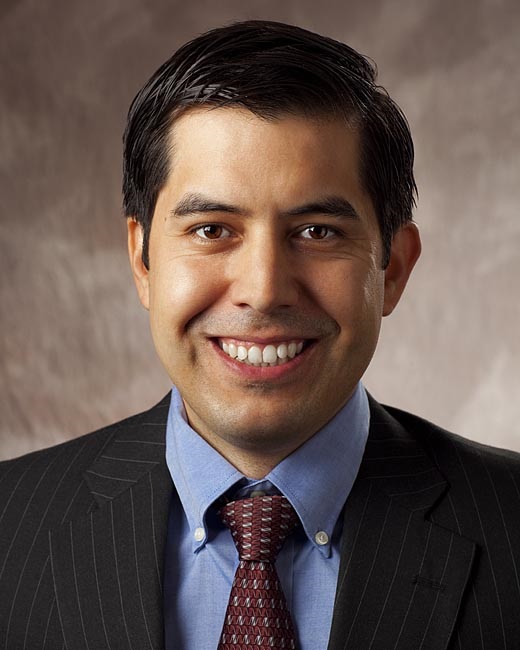 Our association is a robust and diverse set of educators, researchers, medical professionals, volunteers and academics that come from all walks of life and from around the globe. Each month we choose a member to highlight their academic and professional career, and see how they are making the best of their membership in IAMSE. This month's Featured Member is 2021 IAMSE Annual Program Chair, Mark Hernandez, PhD.
Mark Hernandez, PhD
Associate Professor of Physiology and Pharmacology
Alabama College of Osteopathic Medicine
How long have you been a member of IAMSE?
I have been a member of IAMSE since 2009.
Looking at your time with the Association, what have you most enjoyed doing? What are you looking forward to?
I have always enjoyed meeting new colleagues at the annual meetings, who I get to see again later in future meetings. This year I will complete my role as Chair of the 2021 Program Committee and as a member of the Board of Directors. (These roles have been) the most meaningful as I have been able to contribute despite the challenges and disruptions caused by the global pandemic, and the rapid changes impacting health sciences education. I am looking forward to a successful 2021 Program that will inspire all to re-engage in the dialogue for the future of health sciences educators. With leaders based in 5 different countries, the team worked very hard to plan a program that will be unique and inspiring. I will also look forward to and continue to engage at IAMSE events after the 2021 Annual Meeting as a member in different ways by presenting work and continuing to follow the webinar series.
Looking ahead to #IAMSE21, what opportunities will attendees see in this virtual meeting that they have not seen at an IAMSE meeting in previous years?
I think this will be a unique meeting as we believe the meetings after 2021 will have an in-person component, but which will also have a virtual option for those who are not able to attend. This program is about health sciences educators and students. We want to engage the students more than before as they will be our future educators. We also want to engage the audience located in different time zones. When the World Cup or Olympics take place every four years, we all look forward to live experiences, staying up late and getting up early to watch the events live as the replay is just not the same experience. However, at the IAMSE meeting, those who want to watch the recorded sessions can still engage live with the plenary speakers for a Q&A live forum later in the evening at 6:00 PM ET. This is a unique opportunity for IAMSE to engage live audiences in the Asia-Pacific region.
In addition, we will also have one of our IAMSE members who is a licensed and very talented yoga instructor provide virtual mindfulness exercises. These sessions will be held throughout the week to create a relaxing experience via Zoom after the long day of sessions and networking to prepare us for the next full day of virtual events.
What session or speaker are YOU most looking forward to this year?
Similar to the analogy of the World Cup or Olympic Games we all want to see the plenary talks and sessions, but it is really about the new presenters who will surprise us with enlightening talks and poster presentations. I am looking forward to all the sessions, poster sessions, and in particular, the plenary talks.
My own personal favorite speaker will be the one delivered by Dr Hirumi (aka 2c). He is a professor of Instructional Design and Technology at the University of Central Florida and will bring a unique perspective as evident by his impressive portfolio. I have met 2c before and engaged in dialogues about the direction of medical education. Sometimes it seems when the medical education world rapidly transitioned to emergency remote teaching due to the pandemic, there were some theories that perhaps worked. I look forward to learning what Dr. Hirumi has learned during the past year to support education theories to share with the IAMSE audience.
What interesting things are you working on outside the Association right now? Research, presentations, etc.
My other personal interest as an educator is international medicine and global health. I am currently serving as Clerkship director of International Medicine Elective, and in a year when world travel was disrupted, we designed a contingency plan for our 4th-year medical students which involved bringing the educators domestically and from abroad, via Zoom, to a virtual global classroom, since our students were not able to travel. Participation in this course will help our students interested in global health prepare for future travel abroad as clinicians when international travel resumes. This is another reason my other favorite plenary speaker is also Camille Bentley from Rocky Vista University who will share with us about the challenges we face in education and the opportunities in Global Health.
Anything else that you would like to add?
I hope the camaraderie and connections we make in the Virtual 2021 Meeting are fruitful for the years to come later in Denver, Cancun and beyond.
---
The IAMSE 2021 Virtual Annual Conference will be held June 12-17. For more information about the week of events, and to register, visit www.IAMSEconference.org.