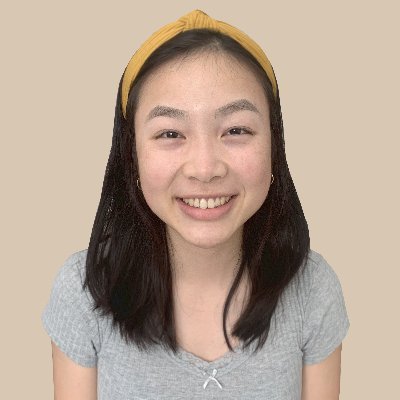 Our association is a robust and diverse set of educators, students, researchers, medical professionals, volunteers and academics that come from all walks of life and from around the globe. Each month we choose a member to highlight their academic and professional career and see how they are making the best of their membership in IAMSE. This month's Featured Member is the student winner of the 2021 Best Poster Award, Lucy Lan.
Lucy Lan
McMaster University, Canada
Congratulations on recently winning an award for your presentation at the annual meeting! What led you to submit your abstract to IAMSE for this meeting?
We were excited to share our work on immersive virtual reality with an international audience of leaders in education. The IAMSE annual meeting exceeded our expectations – the conversations around virtual learning during and beyond COVID-19 were certainly very engaging.
Your award comes with a waived membership in the Association. What are you most looking forward to doing/learning/experiencing as a student member of IAMSE?
I am looking forward to learning about insights gleaned from the many models of medical training around the world. Furthermore, there are many innovations in technology and competency-based curricula that can inspire future projects.
What interesting things are you working on outside the Association right now? Research, presentations, etc.
We are continuing work on simulation in surgery – COVID has prompted numerous technological innovations in surgical education, and certainly virtual simulation is one that will persist. We're looking at competency-based surgical curricula as well. Outside of this, I look forward to contributing to podcasts as engaging and accessible learning tools for medical professionals at all levels of practice.
Tell me a little bit about the research of your winning presentation? What really excites you about this topic?
Immersive virtual reality (iVR) is an expanding surgical simulation modality involving the use of head-mounted goggles that allow users to feel physically present in an operating room. We systematically reviewed literature on the effectiveness of iVR for surgical skills acquisition. We found that iVR improves procedural time, task completion, global rating scale scores, and implant placement accuracy. We are excited to demonstrate the efficacy of a technology with so much potential. It is highly realistic while remaining low-cost and accessible. Software can be developed to adapt to individual trainees, simulate rare cases or complications, or allow experienced surgeons to learn new techniques, all while preserving patient safety. Furthermore, its multiuser modes allow for virtual teaching and applications in global surgery. Immersive VR is emerging in teaching hospitals and industry, and we are looking forward to seeing its implementation over the next few years.
Anything else that you would like to add?
I would like to give all credit to my co-authors on this project, especially Randi Q. Mao. Please be on the lookout for this future leader in medical education!