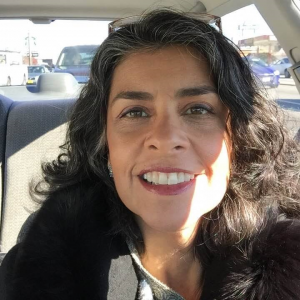 Helena Carvalho, PhD
Associate Professor
Virginia Tech Carilion School of Medicine
Our association is a robust and diverse set of educators, researchers, medical professionals, volunteers and academics that come from all walks of life and from around the globe. Each month we choose a member to highlight their academic and professional career, and see how they are making the best of their membership in IAMSE. This month's Featured Member is IAMSE member Helena Carvahlo, PhD.
How long have you been a member of IAMSE?
Since 2010, when I started working at VTCSOM and shifted my focus to medical education.
Looking at your time with the Association, what have you most enjoyed doing? What are you looking forward to?
Since I became a member, I have been attending and presenting education research at IAMSE annually, but when I was part of the planning committee for the IAMSE 2018 and 2019, I learned some of the work that happens in the background. I really enjoyed being a part of the planning committee team. Since then I have continued to be more involved with the Association including attending IAMSE café, webinars and other online sessions.
I am always looking forward to the annual meetings where many interesting people share their expertise. Several times I felt 'illuminated' after the main talks at IAMSE. The speakers are well informed and really interested in education. Also, I appreciate the opportunity to present at focus sessions, posters and to be able to network with other educators that share the same passion for education.
What interesting things are you working on outside the Association right now?
I am really interested in innovative teaching methodologies. Since I reinvented myself changing from basic science research to full-time educator, I've wanted to make a difference in the students' learning experience. For a decade I have been developing alternative and effective teaching strategies on my teaching using dramatizations and manipulatives. Some of the successes and challenges for these innovative teaching methods have been published and more are on the way for submission. At the last IAMSE meeting in Roanoke, I presented one of my favorite original teaching strategies during which participants in the Focus Session acted out roles in a Dramatization of the Cardiac Cycle. It was fun and really well received. Another line of research I am interested in is the correlation of what faculty think about teaching and how it reflects on how they teach and the teaching methodologies they use. The manuscript is going to be submitted to Medical Science Educator.
What positive changes have you implemented in your classes post-COVID?
Teaching via Zoom has proved to be a surprisingly interesting and rewarding experience. Originally I was completely against teaching online, but the sudden change from in-person to virtual was not a problem at all. I was going to facilitate PBL when the coronavirus outbreak was still mostly in Asia, and I saw that it was spreading and potentially coming to the US. It worried me as I was about to be in a small room with 7 students for 10 hours a week. The pandemic was announced on a Thursday and the following Monday we started PBL via zoom. I was happily surprised at how well it worked. I missed meeting the students in person but we still connected well and the quality of their education was maintained. Another great experience was teaching in the Ph.D. program using Zoom break-out rooms. It is good to see everybody's faces and stimulate their participation in the session. In summary, I feel very lucky to be teaching in a school that gives such great technical support and to have so many really engaged students.
Anything else that you would like to add?
I am involved in a project in Brazil, my home country, with COVID-19 where we are working on a platform called "Ciente" ("Aware" in English) that centralizes personal health data and adaptations to be used in the pandemic. I also volunteer in the community. I teach Physiology to middle and high school students and volunteer for the Medical Reserve Corps helping translate instructions into Portuguese and Spanish to individuals at testing sites. Finally, another very interesting and important way I use my time is being part of a VTCSOM Task Force to deal with inequality and racial disparity. It is a great opportunity for me to make a meaningful contribution.
It is very stimulating to receive this recognition from IAMSE. It shows me that the work I love is valued by this society as it has been by other societies such as the American Physiological Society that prompted a visit to Senator Mark Warner's office due to a teaching award I received.