The 2021 IAMSE meeting offers many opportunities for faculty development and networking and brings medical sciences and medical education across the continuum together. This year's main topic is Global Perspectives on Health Sciences Education. The second of our keynote speakers is Camille Bentley from Rocky Vista University in Parker, CO, USA.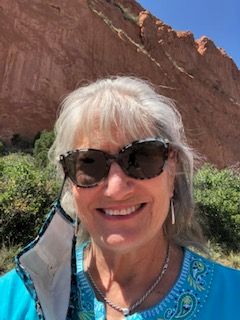 Training in Medical School with a Focus on Global Health
Presenter: Camille Bentley – Rocky Vista University, USA
Plenary Address: Tuesday, June 15, 2021, 10:00 AM – 11:15 AM EDT
In this age of increased global connectivity, global health education is more important than ever. While numerous residency programs include global programs/activities, fewer are offered during medical school. The Global Medicine Track (GMT) at Rocky Vista University is a 3.5-year formal osteopathic program aimed at training culturally and clinically competent doctors to more effectively serve global and underserved communities, both here and abroad. Major goals include intensive cultural didactic training and clinical exposure.
Through multiple student and faculty evaluations of the program each semester, the class activities are changed/modified to allow for greater learning and success of the students. The didactic portion has changed to include more pre-reading so that class-time can be more profitably spent in discussion and reflection. Scenarios are presented to small groups on topics ranging from health systems to ethics to disaster medicine and working in low resource communities. Students analyze community needs and programs designed to lessen the burden of disease by eliminating infectious diseases. More hands-on experiences were added and include working with an interpreter, in-flight emergencies, performing laceration repairs in the field, telemedicine and numerous other experiential-learning opportunities.
For more information on Dr. Bentley and to register for the 25th Annual IAMSE Meeting, please visit www.IAMSEconference.org.