The 2021 IAMSE meeting offers many opportunities for faculty development and networking and brings medical sciences and medical education across the continuum together. This year's main topic is Global Perspectives on Health Sciences Education. The third of our keynote speakers is Atsusi Hirumi from the University of Central Florida in Orlando, FL, USA.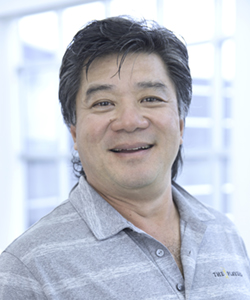 Top 10 Ways Instructional Design and Technology May Advance Medical Education
Presenter: Atsusi Hirumi – University of Central Florida
Plenary Address: Wednesday, June 16, 2021, 10:00 AM – 11:15 AM EDT
Along with the continued exponential growth of information and treatment options, healthcare practitioners must now deal with increasing documentation requirements, varying data systems, altering health plans, rising patient expectations, loss of autonomy, and demands to decrease costs while increasing revenue. Add to the complexity, the need to transform coursework and clinical experiences to address the constraints presented by COVID-19 can quickly overwhelm medical educators. Given such prodigious challenges, education specialists with a solid understanding of learning research and theory, instructional design, and emerging technology can play a vital role in designing engaging learning experiences. In this plenary session, Dr. Atsusi "2c" Hirumi will illuminate 10 ways instructional design and technology may advance medical education based on his experience working with professionals in medical, healthcare, aviation, sports, and hospitality industries as well as faculty, staff, and administrators in K12 and higher education across five continents.
For more information on Dr. Hirumi and to register for the 25th Annual IAMSE Meeting, please visit www.IAMSEconference.org.