The 2019 IAMSE meeting offers many opportunities for faculty development and networking, and brings medical sciences and medical education across the continuum together. This year's main topic is Adapting to the Changing Times in Health Sciences Education. One of our four confirmed keynote speakers is Geoff Talmon from the University of Nebraska Medical Center in Omaha, Nebraska, USA. Dr. Talmon will be speaking on the professional training and characteristics of Gen Z students.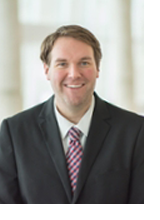 Generation Z: The New Kids on the Block
Presenter: Geoff Talmon
Plenary Address: Monday, June 10, 2019, 8:45 AM – 9:45 AM
While the characteristics of Millennial learners have been widely discussed with regard to medical education, a new generation of learners will soon be entering health education: Generation Z. Despite their relative youth, a great deal is already known about this group. Although they share many similarities to their Millennial predecessors, key differences may have an impact on how Generation Z students' preferences, perspectives, and motivations relate to professional training. This session will review the basics of the generations active in medical education today with particular focus on the characteristics of Generation Z students. Following this session, audience members will be able to:
Differentiate characteristics of Millennial and Generation Z learners
Discuss the impact of Generation Z students' preferences and tendencies on medical education
Develop potential strategies for better engaging Generation Z health professions students
Connect with Dr. Talmon on twitter @pathteacher
For more information on Dr. Talmon and to register for the 23rd Annual IAMSE Meeting, please visit www.IAMSEconference.org.