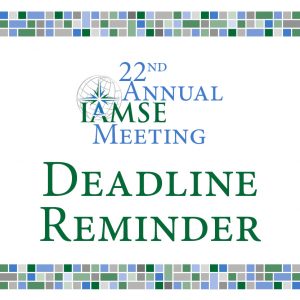 The deadline for the 2018 Call for Pre-Conference Professional Development Workshops is quickly drawing near. Proposals are to be submitted in the format requested through the online proposal submission site.
Submission deadline is Friday, September 1, 2017.
Please contact Brandi Hinkle via email at brandi@iamse.org for any questions about submitting your workshop.