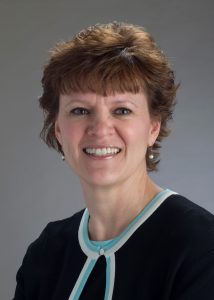 Our association is a robust and diverse set of educators, researchers, medical professionals, volunteers and academics that come from all walks of life and from around the globe. Each month we choose a member to highlight their academic and professional career, and see how they are making the best of their membership in IAMSE. This month's Featured Member is Giulia Bonaminio, PhD.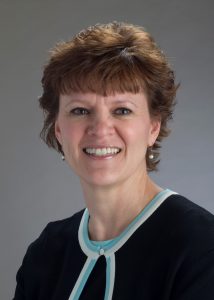 I remember very clearly the day in November of 1992 when I walked into the AAMC Annual Meeting session entitled "GEA Special Interest Groups: Basic Science". I had just joined the University of Kentucky College of Medicine after a post-doctoral fellowship in medical genetics. This was a new career as a medical educator working on an exciting curriculum revision with basic science faculty. From involvement in this special interest group to the Basic Science Education Forum to modern day IAMSE, this community of educators has been my professional home.
Twenty-five years later I am the Associate Dean for Medical Education and a Professor at the University of Kansas School of Medicine and can honestly say that I have grown up in this organization. I have learned from and collaborated with experts in all fields of health professions education. As I reflect over these years of involvement with IAMSE,
four important areas come to mind: friendship, mentorship, leadership, and scholarship. From annual meetings to serving on committees, I have established numerous connections with educators from around the world, many of whom I am honored to call my friends. I was also fortunate to be mentored by very distinguished individuals, including Roger Koment, IAMSE's Founder. It was with Roger's encouragement that I became involved with the leadership of the organization and served as Board Member, Vice President, and President. IAMSE has provided opportunities to conduct medical education scholarship as well as the venues for dissemination. These positions and activities not only opened doors in the world of academic medicine, they contributed to professional advancement and promotion.
I look forward to continuing to learn from as well as serve this organization which has given so much to me and others. I encourage all members to stay involved or become involved in the numerous opportunities and activities that IAMSE provides including committees, web seminars, annual meetings, and Medical Science Educator. I cannot imagine what my career would have been like without IAMSE.