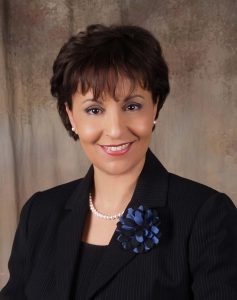 The 22nd Annual IAMSE Meeting is just around the corner, and we would like to introduce one of the 2018 Site Hosts, Dr. Amina Sadik of Touro University Nevada: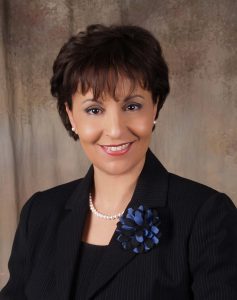 I first joined IAMSE during the 2007 Conference in Cleveland. Hence, I have been able to take what I have learned by attending yearly to mentor other faculty at Touro University Nevada, both physicians and non-physicians alike. I took the "Essential Skills for Medical Education" course during my second IAMSE conference at the University of Utah in Salt Lake City and completed the portfolio project the subsequent year and received my certificate of completion in Leiden University Medical Center in the Netherlands. My mentor for the project, Dr. Haramati, selected my portfolio to be used as an exemplar for years thereafter. In addition to tools acquired through the MMEL program, ESME's course and project completion allowed me to develop a new curriculum for medical biochemistry that has since allowed our students' board scores to be above the national average.
I contribute my students' success to the use of clinical cases, which illustrated the usefulness of medical biochemistry in the practice of medicine. Should a medical educator be dedicated to student successful learning, the completion of the "ESME" course is the first step toward that goal. One of my fellow faculty members, who took the course as part of the IAMSE pre-conference activities, said " it was one of the best courses I have ever taken." I concur! The second step toward concretizing one's goals in medical education and research is the completion of the fellowship offered by IAMSE. IAMSE's Fellowship program opens up research opportunities that do not require huge amounts of funding to accomplish and fulfill the publication requirements for promotion. At least two of the scholarly articles in my promotion portfolio to full professor were published in the IAMSE educator journal, Medical Science Educator. Qualitative research is very useful for educators who are busy and might not have the funding and/or the time and guidance to conduct their own research in the area of curriculum development, course creation, assessment, and program evaluation.
As a resident of the host city and faculty member of the co-sponsor medical school for this year's IAMSE conference, I could not be more excited. This year focuses on "prevention" and "wellness," two timely and important topics of discussion. As an osteopathic medical school, Touro University Nevada knows that prevention is key. As I anxiously await this year's conference, I am looking forward to meeting the new fellows and members of IAMSE, celebrating the 10th anniversary of the Fellowship program to which alumni fellows and interested IAMSE members are invited.
Be sure to register for the 2018 IAMSE Meeting! The Meeting will be held at the Green Valley Ranch and Resort, just outside of Las Vegas, Nevada on June 9-12, 2018. Registration may be found online here.