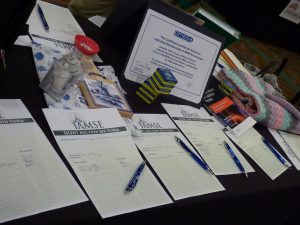 As the 2017 IAMSE Meeting gets closer, we would like to remind you one more time about our silent auction. The purpose of the money raised from the silent auction is to fund scholarships for attending the annual meeting. It is important to support and foster the interests and scholarly activities of the younger generation who will one day step into our shoes. This year, two people will visit the meeting in Burlington with support from this fund. We hope this year's event will be even more successful than before!
Please let us know which items you will donate by emailing Brandi Hinkle at brandi@iamse.org, so we can create the item list.
Thank you for considering your contributions to this important endeavor. We look forward to seeing you in Burlington in June!