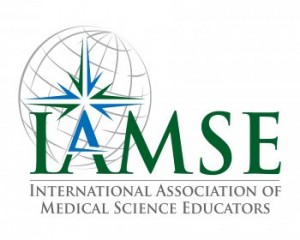 We would like to extend our congratulations to two individuals who have been awarded the 2016 IAMSE Travel Award.
The awardees for 2016 are:
Junior Faculty:
Jinping Li, MD, PhD
Department of Biomedical Science
Mercer University School of Medicine
Savannah, GA, USA
Student:
Kevin S. Steed
Department of Physiology & Developmental Biology
Brigham Young University
Provo, UT, USA
The IAMSE Conference Travel Awards support students or junior faculty to attend the IAMSE Annual Meeting. The amount of the 2016 Travel Awards will be $1,500, and are meant to cover expenses related to attendance at the IAMSE annual meeting, such as conference registration, lodging, and airfare.