The International Association of Medical Science Educations (IAMSE) would like to congratulate the winners of the 2016 Master Teacher and Master Scholar awards. These awards will be presented at the Awards and Closing Ceremonies during the 2016 IAMSE Meeting in Leiden, The Netherlands.
The Master Teacher Award honors an IAMSE member who, over the course of many years, has consistently demonstrated extraordinary excellence in teaching, both at his/her institution and within IAMSE. Any teaching can be recognized, but nominations of members who have been active teachers at the annual IAMSE meetings or web seminars are particularly encouraged.
The Master Scholar Award recognizes an IAMSE member who has a distinguished record of educational scholarship, including educational research and/or dissemination of excellent and scholarly approaches to teaching and education. This could include development of multimedia medical educational programs, research in the areas of curriculum design and evaluation, student assessment, or innovative programs and methods.
2016 Master Teacher Award Winner – Bruce W. Newton, Ph.D.
Professor and Chair of Anatomy
Campbell University School of Osteopathic Medicine
North Carolina, USA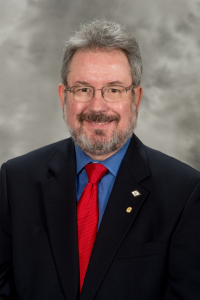 Bruce W. Newton earned his B.S. in Biology at Slippery Rock University, Slippery Rock, Pennsylvania. He obtained his Ph.D. in Anatomy at the University of Kentucky in Lexington and subsequently spent four years in a Neuroscience Post-Doc at the University of Rochester, Rochester, New York. He spent 25 years at the University of Arkansas for Medical Sciences in Little Rock, Arkansas where he rose through the ranks to full professor of Neurobiology and Developmental Sciences as well as Educational Development. Dr. Newton was a course director for the Gross Anatomy and Neuroscience courses, Chair of the Medical School Curriculum Committee and the Associate Dean for Undergraduate Medical Education for three years. He was awarded a Golden Apple Award by the freshmen class as well as receiving nine Red Sash awards given by senior students to those faculty members who had the greatest impact on their education. While in Arkansas he co-wrote the book "How to be an Effective Course Director" with IAMSE members Drs. Jay Menna and Patrick Tank. Dr. Newton has presented the IAMSE Faculty Development course of the same name five times in the past 13 years. He moved to the Campbell University Jerry M. Wallace School of Osteopathic Medicine in 2013. He is currently the Chair of the Anatomy Department and is the Block Leader for the Musculoskeletal block and the Course Director for the Musculoskeletal and Gross Anatomy courses. Dr. Newton gratefully thanks all those IAMSE colleagues and friends who have helped him over the years to become a Master Teacher.
2016 Master Scholar Award Winner – Sandy Cook, Ph.D.
Senior Associate Dean for Curriculum Development &
Chief of Pedagogy, Academic Medical Education Institute
Duke-NUS Graduate Medical School
Singapore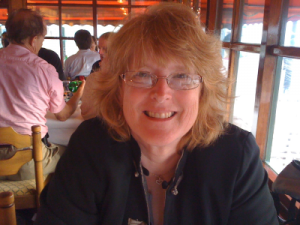 In June 2006, Dr. Cook joined the Duke – NUS Graduate Medical School in Singapore, as Associate Professor and the Associate Dean for Curriculum Development as well as head of the Medical Education, Research, and Evaluation Department. In 2010 she was promoted to Senior Associate Dean. In 2012 she began working with the Academic Medicine Education Institute (AM.EI) a joint venture with Duke-NUS and SingHealth – Partners in Medicine as Chief of Pedagogy. In 2014, she was accepted into the NUS Teaching Academy Fellows.
Dr. Cook received her PhD from Cornell University in Adult and Continuing Education. Her Master's is in Research Methodology and her Bachelor's in Experimental Psychology, both from Ohio State University. Prior to coming to Singapore she was the Associate Dean for Curricular Affairs, and Senior Research Professional at The University of Chicago Pritzker School of Medicine from 2001-2006. Dr. Cook went to Chicago in 1985 to work as an education specialist for the Diabetes Research and Training Center (DRTC), a major NIH grant that was awarded to the University of Chicago in 1976 and continues to be funded. One of the major focuses of that grant has been the translation of diabetes research to patients, physicians, and the community. She continued on that grant and other diabetes related grants until 2003, when she focused her time on working with Pritzker School of Medical faculty to develop scholarly medical education research projects.
Dr. Cook's overall research in Chicago focused on developing and evaluating educational programs throughout the Division of Biological Sciences; health outcomes research in the area of diabetes, sleep medicine disorders, asthma, and geriatrics; and faculty development efforts in the area of the Scholarship of Education. Her work in the area of simulation and clinical assessment grew with the development of a Clinical Performance Center at the University of Chicago for use in teaching and assessing the clinical skills of medical students. Her research efforts have resulted in numerous publications, published abstracts, and one book chapter. Since coming to Singapore, she has focused much of her research on the development, implementation, and impact of Team-based Learning and faculty development.
She has been a member of the Society of Directors in Research in Medical Education since 2002 and served on the Board of Directors for 5 year. She spent 8 years on the board of the Chicago Asthma Consortium, and served as President from 2003-2006. She also was the chair of the Curriculum and Evaluation Committee of the 13-Schools Consortium from 2001-2006. She currently is a member of the Team-based Learning Collaborative, International Association of Medical Science Educators, Association of Medical Educators of Europe, and is an associate editor for Medical Science Educator and the Proceedings of Singapore Health Care.