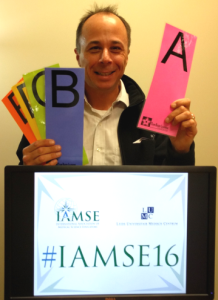 IAMSE is pleased to present our pre-conference workshop on the "Basics of Team-Based Learning in a Day", led by certified consultant-trainers from the Team-Based Learning Collaborative (TBLC). We hope you'll join us to learn about TBL and how to make it work for you!
The session starts with TBL 101 – This is the single best introduction to TBL. It is conducted in the TBL format to demonstrate the process, while giving participants the student experience. Participants must prepare ahead, take an IRAT, and engage actively with their assigned team members. The structure, process, and essential characteristics of an effective TBL module are emphasized. By the conclusion of this workshop, participants will be able to describe the elements and of TBL and debate how they impact small group learning through experiencing a TBL module.
The afternoon session will focus on applying what was learned in the morning session to the challenge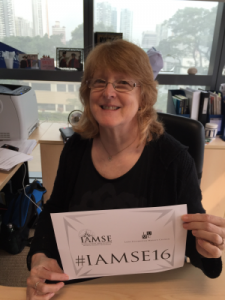 of creating an effective TBL module. This session uses the TBL format to explore readiness assurance and group application exercise questions more thoroughly, including time for participants to work on creating their own applications with peer and faculty feedback. By the conclusion of the afternoon, participants will be able to create an action plan on how they might convert a learning session into a TBL module and to construct a group application that enhances team cohesiveness.
For more information on the 2016 IAMSE Meeting and to register, click here. Please note, this workshop is being offered as a pre-conference workshop. You do not have to register for the full meeting to attend the TBL workshop.