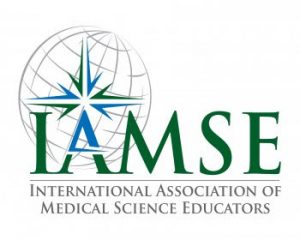 The 2019 Association for Medical Education in Europe (AMEE) Annual Conference will be taking place in Vienna, Austria from August 24 – 28, 2019. The IAMSE booth will be present at the conference to exhibit, so if you plan on attending this meeting, don't forget to swing by and say hello!
During the meeting, you will also have an opportunity to see IAMSE in action at the sponsored symposium titled "Adapting to the Changing Times in Health Sciences Education."
Date of Presentation: Monday, 26 August 2019
Time of Presentation: 10:15am – 12:00pm
Location of Presentation: Room L3, Level 1
Presenters: Peter GM de Jong, Sandy Cook, Neil Osheroff, Cathy Pettepher and Rick C Vari
IAMSE will also be hosting the IAMSE Luncheon for all members and non-members interested in our work to stop by and meet over lunch. There will be ample opportunity to informally talk to leadership and colleagues.
Date of the IAMSE Luncheon: Tuesday, 27 August 2019
Time of Presentation: 12:00pm – 02:00pm
Location of Lunch: Room 0.51, Level 0.  Located near the catering stations directly opposite Hall E and Hall E Foyers.
We look forward to seeing you in Austria! For more information on the AMEE Meeting, please click here.