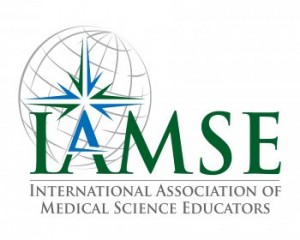 As you all should know, IAMSE began the publication of IAMSE Manuals a couple of years ago. These short how-to manuals are envisioned as affordable, accessible guides to timely topics in medical education.
After the publication of two IAMSE Manuals, we believe that the viability of this venture is clear. As a result, we have been in negotiation with Springer, the publisher of our journal, Medical Science Educator, to also publish IAMSE Manuals. With the growth of this venture we seek an Editor-in-Chief for IAMSE Manuals. The document linked here describes and outlines the requirements for the position.
Any interested members should send a letter of application and CV in one file via e-mail to Brandi Hinkle in the IAMSE Administrative Office at brandi@iamse.org. Please write Editor-in- Chief in the subject line. The letter should indicate your interest in the position and why you feel you are qualified to take on this role. Closing date for receipt of application materials is June 1, 2017.
Applications will be reviewed by a search committee, some candidates will be interviewed via conference call and recommendations will be made to the Publications Committee which will in turn make recommendations to the Board of Directors which will make the final decision.